Government Land Sales Tender Launch of Dunman Road Residential Site
The Urban Redevelopment Authority (URA) has today launched a residential site in Dunman Road for sale under the Government Land Sales (GLS) programme Confirmed List for 1H 2022.
The robust private new home sales in 2021 has rapidly depleted the unsold stock in the market – which fell to a record low of 14,154 units (ex. ECs) as at the end of Q4 2021. We expect the Dunman Road site to attract developers who are eager to bolster their land inventory. In addition, future homes on the site should appeal to many home buyers given its proximity to the Dakota MRT station, numerous nearby amenities and schools such as Chung Cheng High School, Tanjong Katong Girls' School, Tanjong Katong Secondary School, Eton House International School, and Canadian International School (Tanjong Katong Campus).
We expect the Dunman Road site to receive a fair amount of interest from developers, likely drawing 3 to 5 bids – and it could see developers partnering up to form consortiums to bid for the plot, given the size of the project and investment quantum. The Dunman Road site can yield about 1,040 units and we would consider it to be a mega project. We estimate that this site tender could receive a top bid of around $1.235 billion to $1.331 billion, reflecting a land rate of $1,300 to $1,400 psf per plot ratio (psf ppr). A recent GLS tender for a residential site in Jalan Tembusu was awarded in January 2022 for $768 million ($1,302 psf ppr).
While this is a sizable project, we think developers may not be deterred by this and would likely draw confidence from the healthy sales at many mega projects in the last few years which have posted take-up rates of 90% and over (see Table 1). Furthermore, with the dwindling supply of unsold new homes in the market and the relatively limited supply of new private homes in the vicinity, the site should still draw interest from developers.

For media enquiries, please contact:
Carolyn Goh
Director, Corporate Communications and Marketing
PropNex Limited (SGX Mainboard Listed Company)
480 Lorong 6 Toa Payoh #10-01 HDB Hub East Wing Singapore 310480
DID : (65) 6829 6748 / 98287834 | Main : (65) 6820 8000 | Fax : (65) 6829 6600
Email: Carolyn@propnex.com
www.PropNex.com
Wong Siew Ying
Head of Research and Content
PropNex Realty (A subsidiary of PropNex Limited)
480 Lorong 6 Toa Payoh #10-01 HDB Hub East Wing Singapore 310480
DID : (65) 6829 6637 / 97453035 | Main : (65) 6820 8000 | Fax : (65) 6829 6600
Email: siewying.wong@propnex.com
www.PropNex.com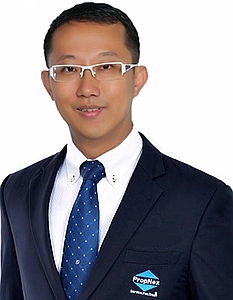 Disclaimer:
PropNex Realty Pte Ltd or its salespersons will not be responsible for any errors or omissions or for the results obtained from the use of this information. All information is provided with no guarantee of accuracy. If in doubt, kindly seek appropriate advice from your financial advisors or bankers before you make any property investment decision.